Ashland Farmers Market – Mid Winter Market: Saturday, February 10, 9am-1pm
Join us at the winter market on Saturday, February 10 at the Ashland Middle School 87 West Union in Ashland.
Market hours 9am-1pm
Long Life Farm will have some microgreens, pea shoots, carrots, tomatillo salsa, tomato sauce, autumn olive jam and ground cherry jam.
This is a good time to reserve your Saturday pick-up of your Long Life Farm Share for this season. CSA pick-up on Saturdays at the Long Life Farm tent. More information here.
Check out all the vendors attending here. See you there!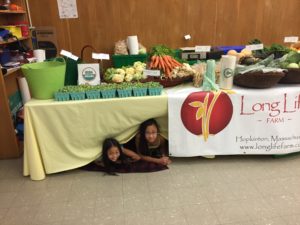 Posted in Uncategorized by Laura